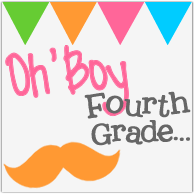 WOW!!! I cannot believe that it is already February! February 1st is my big brother's birthday. He's 3 years older than me. I think it's time for some cake. :)
A great big shout out to Farley for this awesome link up! I look forward to this every month because I meet some new friends and their Blogs. It also gives me time to reflect. If you haven't had a chance to stop by Farley's Blog, click the link above! :)
LISTENING: You may or may not already know this, I listen to a lot of movies in the background while I am working. The flavor of the month is CSI - starting from season 1. I love me some Grissom! I think that he made the show...
LOVING:
I can't complain about anything right now. REALLY? I am feeling a lot better physically. My pelvis finally has healed, and I am able to get out and do chores and spend time walking and being active. It was a long 2 years. I've also lost some weight, yay! Which, I'm always going to be a bit fluffy around the edges but it's nice. It's almost time to go clothes shopping again. Life is good.
THINKING: I am thinking about a special someone that I went to high school with. He is such a good person. Nothing to tell really. He came back into my life at a time when I was feeling a little blue. Funny thing, I didn't really know him that well in school. It's nice to have somebody that can be there.
WANTING: The Hawks to win the Super Bowl baby! :) They have worked hard this year. Even though I don't live in the NW anymore.. I still root for the home team!
NEEDING: I am working on a new product line (I talk about it every once in awhile) It will be coming out real soon. I'm really excited about all of the possibilities.
:) Can you guess which are the 2 TRUTHS and 1 FIB?
1. I can write with both hands...
2. I went to college to be a lawyer...
3. I was a skater in the ice capades....
Hehe... making me giggle just thinking about it.
Thank you so much for stopping by! I can't wait to meet you!
UPDATE: Ok, ok.. I didn't want to leave everybody hanging.... The 2 truths are numbers 1 and 2. I can write and draw with both hands. I did go to college to become a lawyer. I had the dream of becoming the female version of Perry Mason. :) My path changed in the last semester... I chose to work with kids that had behavioral combined with learning challenges! Something that I am quite passionate about. The fib ... I was never a skater in the ice capades. LOL Those of you who thought I might be coordinated to do so .. bless your hearts! :) There is a reason why my Mom didn't name me Grace! :) While I sported a Dorothy Hamill haircut back in the day and wanted to ice skate with Snoopy.... it never happened! :) Thank you for stopping by! I puffy heart love all of you! :)