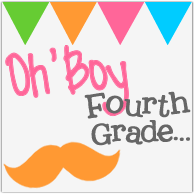 Yep, it's that time again! I look forward to the Currently each month that is published by Farley, at
Oh' Boy Fourth Grade! It's the one time a month when I stop and really think about the questions. Be sure to stop by Farley's Blog and show her some Bloggy love! :)
Listening: I listen to various programs while I am working. Right now, I am listening to Ally McBeal on Netflix. I am wondering if there are really that many messed up people in the work place.
Loving: I spent part of the weekend re-organizing my office/studio. I didn't realize that I needed to until I started moving stuff around on my supply shelf. A large garbage bag later, and a few hours of messy chaos. :) I'm almost organized again. I still have a few things left to do, I will post a picture when I am done. I have to laminate some labels and vacuum.
Thinking: I have been thinking about what is on the drawing board. I am anxious to prepare for the holiday season but in order for me to do that I have to get the right mindset. My friend recommended that I listen to Christmas music, or do something festive to get in the mood for the holidays. :) I'll let you know how that goes. LOL I am thinking about watching the movie Elf. It always makes me smile.
Wanting: I grew up in the Pacific Northwest, where going to a beach took a few minutes and I could be at the ocean within an hour or two. I moved to Arkansas in 2000, and I have not set foot on a beach since then. I think I need to feel sand in my toes, and salt water lapping up over my feet.
Needing: Yep, it's a little early but I need to start thinking about Christmas. :) Have you ever noticed how most of the stores have holiday items up a month or two before they are actually needed? The same thing applies for people like me who create for a living. September = Christmas! :) It's a little hard to get with it while it is still 90 degrees out.....
Loving: Cooler temps (yes, it is cooler today than it was last week.... the cool down is beginning), The guys came and hayed the 2 big fields this weekend. It smells sweet from the fresh cut grass. And... excited that Fall is almost here! I will be bringing home a second herd of goats in about 2 weeks! I can't wait.
If you read this far, YAY! lol I hope that you have a great week! :) Keep smiling, because you never know whose day you might brighten.
P.S. Do you like the little mini make over I did on my Blog this weekend?