Hi there!
I am participating in the Rockin' Teacher Materials Flash Drive Giveaway! I donated the Ocean Write the Room pack. (Pictured above) Click on the image, and you will be able to view the packet. For more information about this giveaway, check out their website: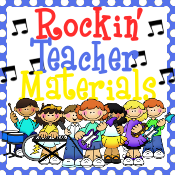 Rockin' Teacher Materials will be giving away several flash drives with LOTS of goodies on them. Teaching materials were donated by TPT Sellers. The flash drives are separated by grade level, which makes it even more fun!
Be sure to stop by their website and see the wonderful resources that have been donated.